This Month At
Hospitality Culture Institute
Romanian Hospitality Conference
A congress that gathers together HoReCa business leaders, HoReCa communication professionals and local / global authorities. A debate platform that raises specific business and communication problems in a constructive way – delivering new ideas and innovative solutions.
A legitimate VOICE committed to inspiring healthy growth in Romanian HoReCa sector and to being both a long term partner and an innovative consultant for HoReCa professionals.
Romanian hospitality industry needs to collaborate, communicate, co-act, re-act together in order to solve the sector's problems, EVOLVE and GENERATE PROFITABILITY.
Find out more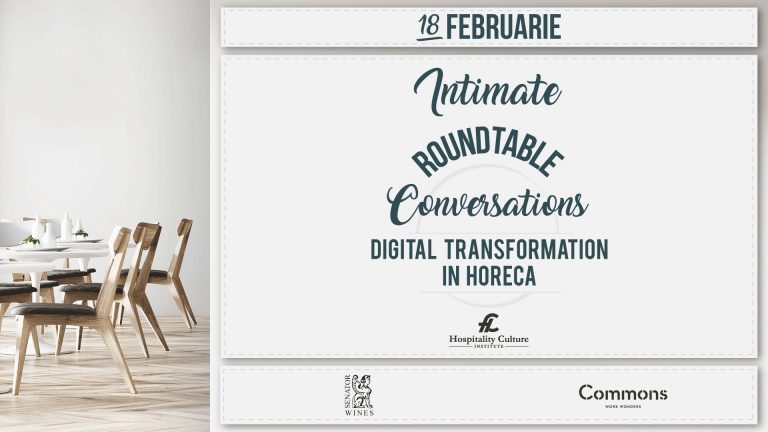 Intimate Roundtable Conversations
What They Are: Series of monthly meetings, hosted by Hospitality Culture Institute, with the participation of its members, its team of researchers and its Advisory Board
How We Do It: We follow the Chatham House Rule: anyone who comes to our meetings is free to use the knowledge shared during our discussions, but he / she is not allowed to reveal who made the comment. The model is designed to increase openness of discussion.
Access: Only with confirmation from contact@hospitalityculture.ro
Find out more
About
Hospitality Culture Institute
Hospitality Culture is an Association that gathers HoReCa leaders, professionals from different industries, academic personnel, architects, media representatives, antrepreneurs and business angels.
Its mission is to identify trends with economic, social, politic, and cultural impact and to share know-how and applicable solutions.
The culture of hospitality is about how people, companies and brands create emotions in others. So, our work is not reflecting only in hotels or restaurants, but also in pharma, banking, e-commerce, retail and other sectors.
Board of
Advisors
Professionals that help us with advice, guidance and insights, in order to transform the Institute into a sustainable, long term association.
Dan Isai
In 2012, Dan Isai started Salad Box, a unique and innovative food concept that ever since has turned into the most successful Romanian brand in HoReCa field. From a small restaurant in Cluj, Salad Box has grew into an international network covering 4 continents. Every month is marked by a new opening, from Barcelona, to Paris and New York to the most recent one in Rotterdam. Salad Box success inspired Dan Isai to extend his vision and currently his portfolio includes 7 different food concepts.
Vlad Seitan
Vlad worked in OMV for 13 years and was one of the few Romanian Managers that grew within the Austrian Company without entering it through the Petrom branch. When OMV bought Petrom, in 2004, and started develop a hub of specialists, Vlad was already working within the Austrian Company, having launched OMV in Serbia and accumulating marketing expertise within the Romanian OMV market since 1998. In 2005, Vlad took over the management of the OMV network in Romania, Bulgaria and Serbia, and since 2007 he was promoted to a management position of the entire downstream network of the group (OMV, Petrom, Avanti, Petrol Ofisi, VIVA).
Răzvan Gheorghiu-Testa
Răzvan Gheorghiu-Testa is partner at Țuca Zbârcea & Asociații, having built up significant experience in corporate/M&A, real estate, taxation. Further to his expertise in real estate matters, he combines tax and corporate law skills, offering multidisciplinary strategies and solution in relation to a broad spectrum of property matters. He has been directly involved in many of the most important projects taking place in Romania, including acquisitions and disposal of real estate, investment and development real estate projects, and real estate finance. Răzvan Gheorghiu-Testa regularly offers planning advice on investments to major institutional investors, as well as international companies from a variety of industries, such as retail, consumer goods, steel, energy, telecommunications, oil and gas, pharma.
Tinu Sebesanu
Tinu holds a MBA, BSc in Technical Sciences, Bucharest Polytechnic Institute. He continued his higher education at Cornell and Boston Universities, specializing Hospitality Strategic Management and Finances. Since 2005, he is managing partner of Trend Hospitality, one of the leading hospitality consulting company in the region with more than 100 completed projects. Trend Hospitality has been also acting as the strategic developer for Wyndham Hotel Group in Romania, Bulgaria and the Republic of Moldova. He has a long term collaboration with EHL.
Irina Anghel-Enescu
Former mergers and acquisitions lawyer & Law Professor who decided to take a shift in career and follow her passion for promoting entrepreneurship, leadership and education. Internationally-minded, travelled for work to more than 45 countries all over the world. Pioneer of legal advice for private equity and VC funds financing entrepreneurial ventures in South Eastern Europe, Irina founded the first law firm specialised in advising funds and entrepreneurs in Romania. Irina sits on various national and international boards. She has been recognized as an outstanding leader of the world by Eisenhower Fellowship in 2008, was a Mason Fellow at Harvard in 2009 and was honoured by the World Economic Forum in Davos as a Young Global Leader in 2014.
Dragos Petrescu
Dragos Petrescu is a Hospitality Industry self- made entrepreneur. Currently, his restaurant chain has 19 units and over 1350 employees. The Group turnover in 2018 exceeds 35 mil euros, the 3rd Group at national level, after McDonalds and Sphera. Dragos currently holds 3 main functions:
President of Young Presidents Organisation in Romania
HORA President (the Employers' Association in the Restaurants Industry)
Member of Romanian Business Leaders Board
Researchers
Experts in their fields, passionate about sharing knowledge and education. A team build to analyze the future trends of the Romanian society.
Alex Cirtu
It is quite something to decide, at almost 30, to let go of everything you have studied and worked for and take on a completely different job. After a few years passed by, you see that you have already built a mini empire and that you are extraordinary in your new job. This lesson of power, of life, is given to us by Alexandru Cîrţu, Chef, a former participant in Mastechef, entrepreneur, a master in foreign languages, famous, with a beautiful family. In short: a happy man. And his favorite line is: "Good decisions come from experience. Experience comes from bad decisions. "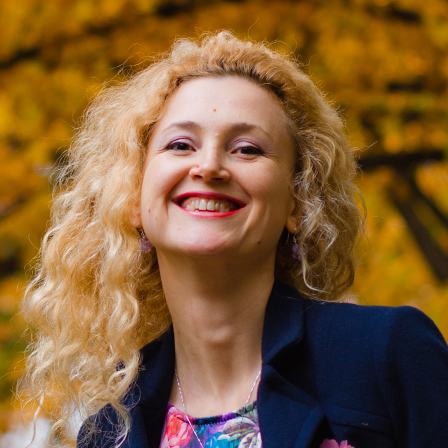 Monica Gheorghiu
Mensa UK member, management consultant, freelancer and social entrepreneur. Graduated an MBA as a Soroș Scholar in 2004 at CEU Business School and an Exchange Program in the US at Weatherhead School of Business, top 10 in Entrepreneurship in the USA with a Marketing and IT specialization. "My greatest dream is to realize Palade Green Campus for Children and Adults."
Mugurel Stan
Mugurel Stan is an international coach, with a degree from the Coaches Training Institute of the USA (CTI) in the co-active coaching training program. CTI has been a leader in the coaching industry for over 20 years. The system has the most rigorous training standards and trainers with a high level of professionalism. Mugurel has an important experience in coaching individually or in team coaching, working in service, advertising, accounting and financial consulting companies, with executive level executives or leaders in the administration, academia, business or politics.
Testimonials
Our stakeholders about our hospitality level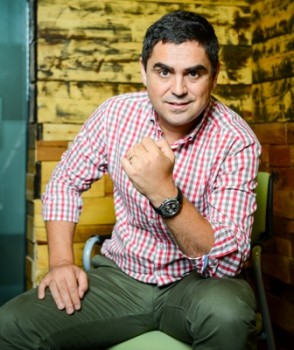 Mihai Barsan - Storymaker la Brandelier.biz
This kind of Institute is welcome in Romania. The industry is growing and the only way to endure in time is to educate yourself constantly. And you are doing are very good job for the industry from this perspective.
Ciprian Tanasescu - Head of Fresh, Ultrafresh & Horeca Sales Team at Metro Cash & Carry Romania
I think in a market in continuous expansion the Institute projects are a must. First of all to have an overall view of the sector and second to find and understand trends in consumer lifestyle.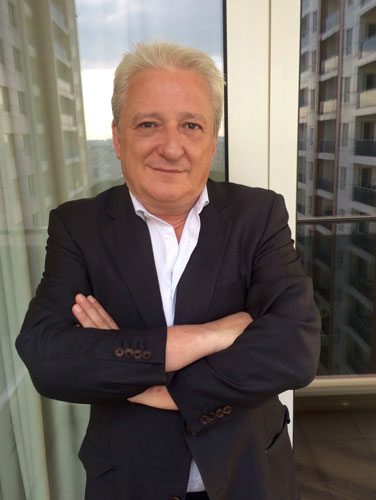 Caesar Waelivaara - CEO at HOSTALION GROUP
The Institute for me it's a must. I have been working with a lot of Associations in many countries around the globe and i must say that you are very professional.
Laurențiu Mâță - Regional Director at National Association of Chefs and Pastry chefs from Romania
Hospitality Culture Institute has brought a new spirit in the market through new type of communication and projects. The quality of events is exceptional and already acknowledged by the HoReCa industry.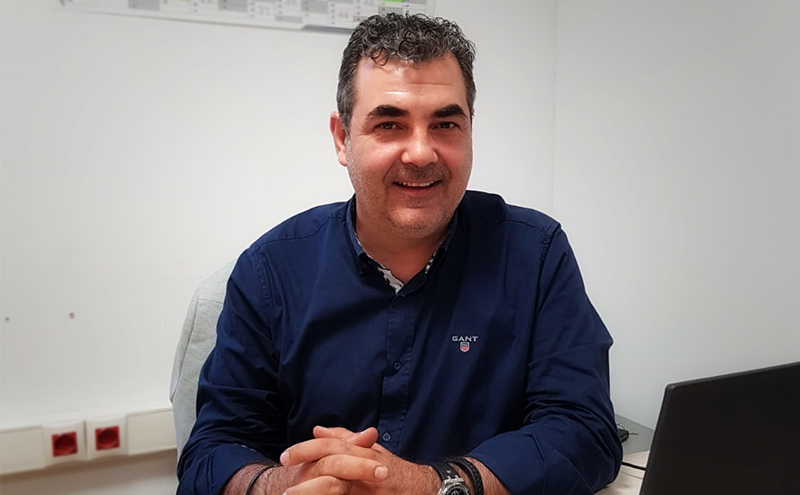 Remus Bogdan - F&B Manager THERME Bucharest
I think is an exceptional idea to gather the professionals from the industry because only coming together we can share and develop our businesses. I think this is a big opportunity for hospitality in general.